Start Your Dentist Journey
We believe that going to the dentist in Stevensville, MD should never be a stressful experience. That is why our gentle approach to dentistry allows you to relax and take pleasure in the journey towards a healthier, more beautiful smile – whether it be routine cleanings, cosmetic treatments or emergency procedures – we're here for assistance every step of the way.
Dentist in Stevensville, MD
Regular check-ups and cleanings
Fluoride treatments
Sealants
Oral cancer screenings
X-rays
Oral hygiene education
Dentist in Stevensville, MD
Teeth whitening
Veneers
Dental bonding
Gum contouring
Smile makeovers
Dentist in Stevensville, MD
Fillings
Bridges
Implants
Dentures
Root canals
Sedation
Dentist in Stevensville, MD
At Luxe Dental Care, we are dedicated to providing exceptional dental care that is tailored to meet the unique needs of each patient. Our team of experienced dental professionals understands that going to the dentist can be a daunting experience, which is why we take a gentle and compassionate approach to care. From the moment you walk through our doors, we strive to create a warm and welcoming environment that puts you at ease. Our goal is to help you achieve a healthy and beautiful smile, while ensuring that you feel comfortable and confident throughout your entire visit.
High Quality Dental Services
At our dental practice, we offer a wide selection of services to help you achieve the perfect smile. These include: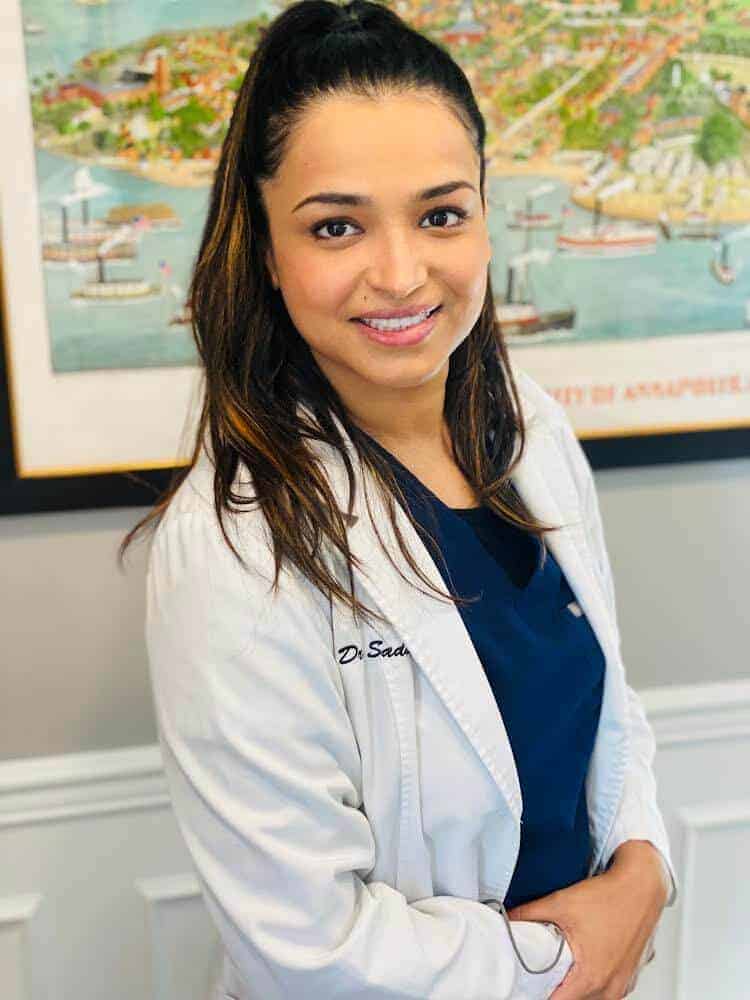 With a heart full of excitement, Dr. Aisha Sadaf welcomes you to Luxe Dental Care, where compassionate care takes center stage. Driven by a genuine passion for her patients' well-being, she envisions a haven of dentistry where every individual is treated like family. Dr. Sadaf's approach is rooted in a deep understanding of her patients' needs, taking the time to listen, build relationships, and alleviate any dental anxieties. With a gentle touch and a patient-first philosophy, she aims to create a warm and comforting environment, ensuring that each smile that walks through her door leaves with newfound confidence. Join Dr. Sadaf on this journey of exceptional dental care, where your comfort and care are paramount, and together, let's craft a future of healthy and radiant smiles.